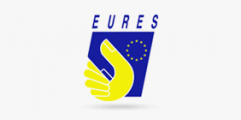 Are you registered nurse within the EU/EEA?
Terms
Type of employment
Permanent employment
Length
Permanent employment
Working hours
Full-time
Wage conditions
Fixed
Application
Final application date
2022-09-30
Date of publication
2021-09-27
Sweden has a shortage of nurses. We are now addressing you who are looking for a new career!
Ongoing recruitments:
Swedish Day 2022 | EURES - European Job Days
Working within the health sector in Sweden: 
You will be directly employed without any intermediator and the
employers will assist you with the relocation process. Salaries offered are according to collective agreements, individual experience and abilities. The amount will be discussed with employers on an individual basis.
General Information for you:
Benefits - Targeted Mobility scheme (TMS)
If you are an EU/EEA citizen you may be eligible for support from EURES Targeted Mobility Scheme. You can read more at
http://euresmobility.se
Requirements 
To be considered as an interesting candidate you will have to meet the following requirements:

- Good English communication skills
- Highly motivated to learn Swedish
- Registered nurse within the EU/EEA.
- If you are not a registered nurse within the EU/EEA you need to have a university degree recognized for practicing as a nurse in one of the EU/EEA Member States and three years experience within EU/EEA.
Apply here
Final application date 2022-09-30
Do you know someone who should see this ad? Share!